13.12.17
We had a brilliant time on our trip to Perlethorpe. We went on a walk from 'Nazareth' to 'Bethlehem' where we told the story of the first Christmas. In the afternoon we had great fun making Christmas crafts.
12.12.17
What a brilliant job Oak Class did of their Nativity!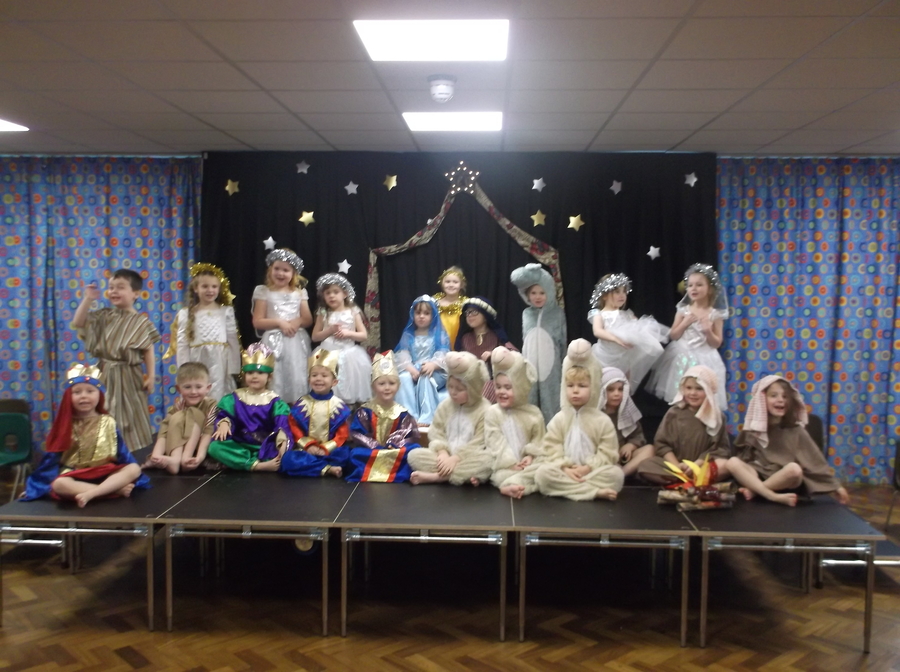 8.12.17
Blunderbus Theatre Company came to visit today. We had a lovely time watching the story of Lilly and the Snow Bear.
1.12.17
Ajax and May the reindeer came to visit us today. We learnt lots of things about them and enjoyed feeding them some Lichen.
27.11.17
We had some very special visitors today who talked to us all in the hall about how to stay safe. We learnt some safety tips and what to do if there was a fire. We were then very lucky and got to go in the fire engine!
13.11.17
We had great fun today when Linda and Bob our local Police Officers came to visit. We got to have a look in their van and try on their police hats. We found out lots about what they do to help us.
We had a wonderful time learning about Diwali and making Rangoli patterns with Sunita!